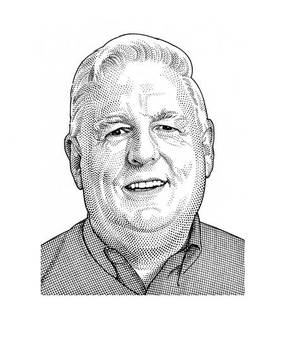 Reid Rubsamen, M.D., Founder, CEO, Medical Director, Chief Medical Officer
Reid Rubsamen M.D. is a Board Certified anesthesiologist having received his medical training at Pacific Medical Center, San Francisco and Massachusetts General Hospital where in 1989 he served as Chief Resident in Anesthesia and where he is currently a Consultant in the department of Anesthesia, Critical Care and Pain Medicine. He was also a postdoctoral fellow in the Computer Science department at the Massachusetts Institute of Technology for two years, leaving in 1990 to found Aradigm Corporation. He left Aradigm in 2000 to found Flow Pharma. Dr. Rubsamen holds an A.B. in Biochemistry and Computer Science from the University of California, Berkeley, and an M.S. in Computer Science and an M.D. from Stanford University. Dr. Rubsamen is a named inventor of more than 65 issued U.S. patents.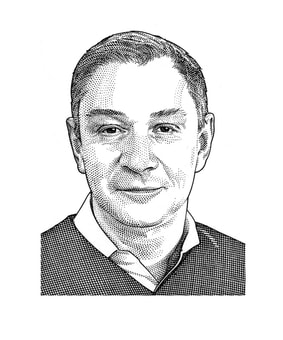 Stephen Farr, Ph.D., Director
Dr. Farr is CEO of San Francisco Bay Area biotech Zogenix (NASDAQ:ZGNX). He previously held positions of increasing responsibility within pharmaceutical sciences and research and development at Aradigm Corporation before joining Zogenix. From 1986 to 1994, Dr. Farr was a tenured professor at the Welsh School of Pharmacy, Cardiff University, U.K., concentrating in the areas of physical pharmacy and biopharmaceutics. He is a fellow of the American Association of Pharmaceutical Scientists and visiting Associate Professor in the Department of Pharmaceutics, School of Pharmacy, Virginia Commonwealth University. Dr. Farr is a registered pharmacist in the U.K. and obtained his Ph.D. degree in Pharmaceutics from the University of Wales.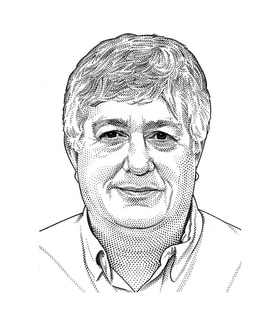 Tikoes Blankenberg, M.D., FCAP, Director
Dr. Blankenberg is a board-certified pathologist and the senior partner at Shasta Pathology Associates. He attended Medical School at the University of California, Los Angeles, after receiving his bachelor's degree in Biomedical Engineering, Materials Science option, from Northwestern University, Evanston, Illinois. Dr. Blankenberg subsequently completed his pathology residency at the University of California, Davis and a surgical pathology fellowship at Stanford University. He has served as Chief of Staff for St Elizabeth's Hospital, Red Bluff, California and has served on the Community Board of Dignity Health, Northern California Service Area.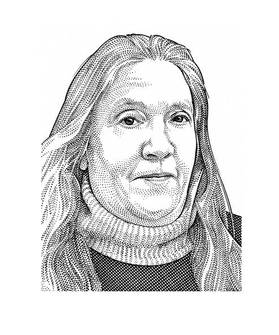 Pamela Steele, M.D., M.P.H., Director
Dr. Steele is a graduate of Yale College (BS Biology cum laude), Stanford Medical School (MD) and Columbia School of Public Health (MPH). She did her Internal Medicine Residency at Stanford and Cardiology Fellowship at New York University/Bellevue Hospital Center. She is a Fellow and former Governor of the American College of Cardiology. During her career with the Department of Veteran's Affairs she served as Chief, Cardiovascular Diseases for the VA nationally at VA Central Office and continues as Chief, Cardiac Devices, while also providing direct patient care in heart failure and clinical cardiology at the Washington DC VA Medical Center. She is an active clinician with a long interest in global public health and tertiary health care delivery. During her career in Washington she has served on many federal task forces related to medicine, heart failure and transplantation, working with agencies including Health and Human Services, Centers for Medicare and Medicaid Services; the National Institutes of Health, National Heart Lung and Blood Advisory Committee; Healthy People 2000; the Food and Drug Administration and the 1993 White House Health Care Reform Working Group. She has extensive experience running major tertiary clinical programs for the VA including organ transplantation during the 1990's. She has been a PI or co-PI on a number of clinical trials in Cardiology and Medicine.
Jack Lloyd, Director, Chairman of the Board
Mr Lloyd has founded and managed several high tech companies in the medical device, medical service and drug delivery areas. Previously, he was Founder of Alere Medical, Co-Founder and Chairman of Aradigm, Co-Founder and President of Nellcor Founder and Co-Founder and President of Humphrey Instruments. Jack has served on the public boards of Nellcor, Aradigm, Aspect Medical, and Molecular Dynamics and is a director, investor and advisor to several medical device and drug delivery companies. He served on the advisory committee to the dean of the College of Engineering at the University of California, Berkeley and as chairman of the Bioengineering Industrial Advisory Board at Berkeley. Jack has a BSME from University of California, Berkeley and holds 41 US Patents.
CV Herst, MPH, Ph.D., MBA, Chief Science Officer
After completing his B.A. in Bacteriology at U.C. Berkeley in 1978, Dr. Herst worked at the Naval Bioscience Laboratory in Oakland, CA. His research led to the FDA approval of Miconazole and Ketoconazole as treatments for fungal infections in humans. After receiving his MPH from the University of California, he worked at Cetus Corporation as a key member of the immunology team that advanced Betaseron and lnterleukin-2 toward human clinical trials. He earned his Ph.D. in Cancer Biology from Northwestern in 1989 following with a post-doctoral fellowship at MD Anderson Cancer Center. Over the next fifteen years he worked at a variety of positions in high complexity clinical labs both in the USA and in Europe, as well as in the development of medical devices at Aradigm Corporation.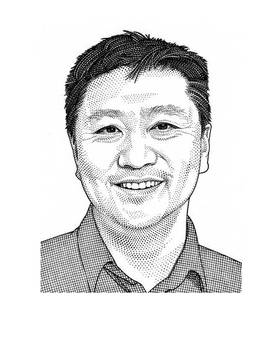 Lu Wang, Ph.D., Data Scientist
Lu received his BA in Theoretical Physics, MS in Computer Science and PhD in Physiology and Neurobiology. He started his career at Medtronic Diabetes as the algorithm designer and electrochemist for the Medtronic's continuous glucose sensing systems. In 2008 he moved to lncube Labs as a principal engineer, and participated in variety of medical device and drug delivery projects. Starting in 2011 he was involved with several startups in the medical technology space and did consulting for VC's and investment bankers. He is the inventor of more than 30 patents. Dr. Wang is also on Flow Pharma's Computer Science team developing our AI deep learning model for vaccine design.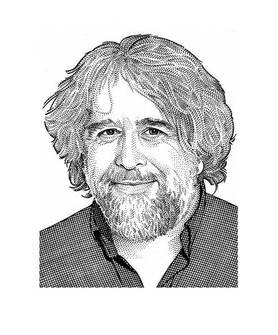 Peter Lloyd, Chief Engineer
Peter Lloyd is a mechanical engineer, designer, machinist, and fabricator with over 20 years of experience in pharmaceutical fine particle manufacturing and characterization at Aradigm Corporation, Alexa and Flow Pharma. He has been responsible for basic science advances and product development in this field. Mr. Lloyd has more than 40 issued US Patents in the field of fine particle pharmaceuticals.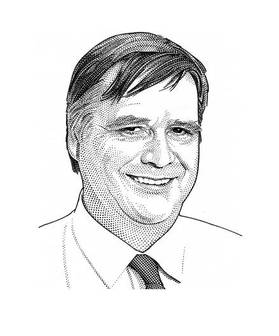 Tom Brady, VP Business Development
Tom graduated UC Berkeley in 1984 and has previously managed a web services portfolio of 800+ REIT commercial properties worth $12B USD. Tom has been focusing on interfacing Flow Pharma to sources of talent and capital. He has brought Flow Pharma together with government and private granting agencies, as well as investors in the USA, Europe, Latin America and Asia. Tom also serves on the Methodist Hospital Foundation Board in Southern California.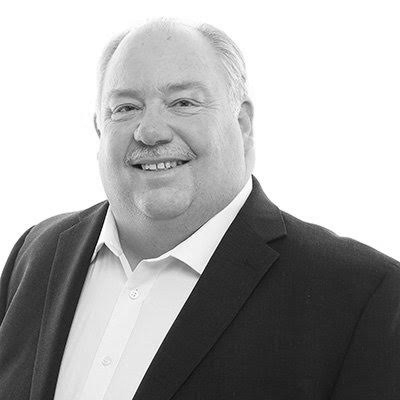 John E. Green, Chief Financial Officer
John is an accomplished business executive with the proven ability to execute business growth and expansion of both U.S. and International operations.  He combines a compelling blend of public and private company accounting and finance management experience with highly developed performance and sales optimization capabilities.  John is extremely adaptable with proven success in intense and demanding environments experiencing rapid change, business expansion, internal growth and acquisition and divestiture.