---
---
Patents
---
Getting US patent applications to issue has become progressively more difficult over time. A graph of percent of patent applications granted per year from 1963 through 2015 shows a peak rate of 83% in 1967 and a low of 33% in 2007 with an overall downward trend for the last 50 years. 
The situation in biotechnology has become even more challenging with recent Supreme Court decisions making it more difficult to patent protein or DNA sequences for therapeutic or diagnostic purposes.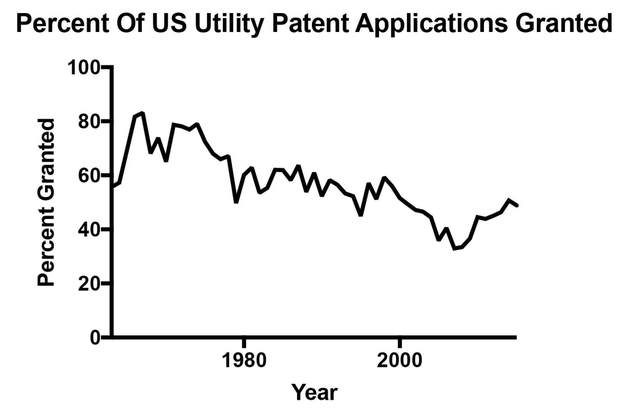 Flow Pharma's strategy, developed with life sciences patent attorney Karl Bozicevic, has been to focus on protecting the novel aspects of the FlowVax platform independent of a specific therapeutic area.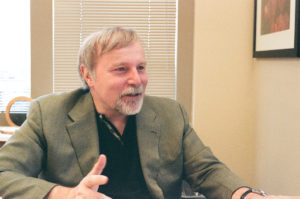 We currently have patents issued in Australia, Canada, the United States and the European Union protecting the FlowVax platform. We have additional patents pending covering the FlowVax platform and various other aspects of our technology. We are grateful to Karl and his firm, Bozicevic, Field and Francis, for helping us obtain broad patent protection covering all FlowVax vaccines and therapeutics in our pipeline.