Jill Dietz, MD, MHCM, FACS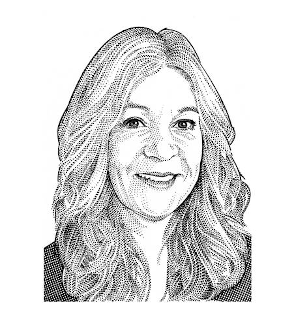 Jill Dietz is current CMO of Cyduct diagnostics, a company devoted to empowering women with personalized cancer risk assessment. Prior to that, as Chief Transformation Officer of the Cancer Institute and Director of Growth and Strategy for the Breast Program at Allegheny Health Network, Pittsburgh PA, she was the liaison between Highmark Health and the Cancer Institute and focused on establishing value-based initiatives, personalized cancer care delivery and the use of AI in cancer risk assessment. She completed her fellowship in breast surgery at the Cleveland Clinic, has practiced breast surgery for over 25 years, and led Breast Cancer programs at the Cleveland Clinic, Barnes Jewish Hospital and University Hospitals in Cleveland.
Dr Dietz received her Master's in Health Care Management from Harvard School of Public Health. She is Principal of two consulting companies, TrueNorth Medical Consulting LLC, focusing on value-based transformation and Centers of Excellence guidance and Peace Medical Consulting LLC, an industry partner for education. Other corporate experience is consulting and advisory board positions with IceCure, Genomic Health and Flow Pharma.
Dr Dietz is the past President and Chairman of the Board of the American Society of Breast Surgeons (ASBrS) and Vice Chair of the National Accreditation Program for Breast Centers (NAPBC). Dr Dietz co-leads Global Breast Hub and serves as an advisor to Breast Global, international organizations with a mission to lessen gaps in breast cancer care around the world.
Dr Dietz led the multi-society Breast Cancer Pandemic Consortium to establish a prioritization recommendation, has taken part in international guideline and consensus statement development, has served as faculty in many courses, and is a frequent international invited speaker. Her current clinical and research interests include oncoplastic surgery, breast cancer risk assessment and stage shifting diagnosis, value-based and patient-centric care and the surgical techniques that promote such care delivery.
Alessandro Sette, PhD
Dr. Alessandro Sette is the Head of the La Jolla Institute of Immunology (LJI) Division of Vaccine Discovery. Dr. Sette's laboratory is focused on the study of the specific structures (epitopes) that the immune system recognizes, and uses this knowledge for a variety of applications including research relevant to vaccines for cancer therapy.
He created, and has directed since the early 2000s, the Immune Epitope Database, a freely available, widely used bioinformatics resource. Dr. Sette has devoted more than 30 years to understanding and measuring immune responses, and developing disease intervention strategies against cancer, autoimmunity, allergy, and infectious diseases. Dr. Sette has a doctorate in Biological Sciences from the University of Rome and was a postdoctoral fellow at the National Jewish Center in Denver, Colorado. In 1988, Dr. Sette joined Cytel Corp. and in 1997 founded Epimmune, where he was VP of Research and Chief Scientific Officer until 2002, when he joined LJI.
Nik Liolios
Nik is an AI data scientist and is a Product Manager at Google in Manhattan.  He was a co-founder of Tetra (sold to Atrium) and was featured in Forbes  "30 under 30" in Enterprise Technology.  Nik is a graduate of Phillips Exeter Academy and left Tufts to join Y-Combinator and found Tetra.  He is helping Flow Pharma's bioinformatics team.