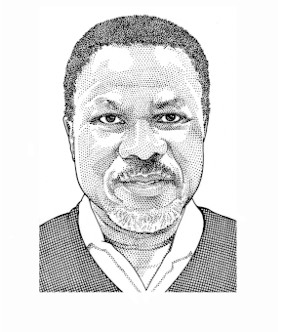 Tunde Otulana, M.D.
Dr. Tunde Otulana is currently the Chief Medical Officer at Veloxis Pharmaceuticals. He is a Clinical Professor of Pulmonary and Critical Care Medicine at the University of California, Davis Medical School as a member of the Volunteer Clinical Faculty. He also serves as a Non-Executive Director on the Research, Education and Innovation Board of Children's National Hospital, Washington DC.
Dr. Tunde Otulana is a pulmonologist and seasoned senior pharmaceutical executive with distinctly unique expertise in drug development/commercialization from over 25 years combined experience at the US FDA, start-ups, small-medium biotech, and big pharma. He is internationally recognized expert in the field of pulmonary drug development and regulatory strategy with core expertise in the development of drugs and biologics for asthma, COPD, cystic fibrosis, IPF, bronchiectasis and pulmonary arterial hypertension, from pre-IND through approval at the FDA and from preclinical through Phase 4 product development in the industry.
Dr. Otulana has leadership roles in strategic product development planning and implementation across multiple therapeutic categories including pulmonary drugs/drug-device combinations, small molecules and proteins, immunologic agents, anti-infectives, and pain management. He also has extensive experience in the selection, development and utilization of network of key opinion leaders, scientific advisory boards, thought leaders and professional society platforms.