Tunde Otulana, M.D. is a former FDA Medical Officer and has held multiple senior positions in the pharmaceutical industry, including at Boehringer Ingelheim, Mallinckrodt, and Veloxis, where he now serves as Chief Medical Officer.
ACCESSWIRE / February 23, 2021 / Flow Pharma, Inc., a Cleveland, Ohio area biotechnology company developing the FlowVax(TM) peptide vaccine platform technology, today announced that Tunde Otulana, M.D. has joined the Company's Corporate Board. Dr. Otulana served as Medical Officer and Clinical Team Leader in the Pulmonary & Allergy Drug Products Division at the United States Food and Drug Administration (FDA) from 1991 to 1997. After leaving the FDA, he served in various positions of increasing responsibility in the biotech and pharmaceutical industries, including Senior Vice President for Clinical Development and Medical Affairs at Boehringer Ingelheim and Senior Vice President and Chief Medical Officer at Mallinckrodt. He is currently the Chief Medical Officer at Veloxis Pharmaceuticals.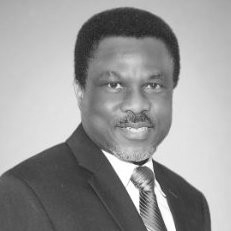 Dr. Otulana is a Clinical Professor of Pulmonary and Critical Care Medicine at the University of California, Davis Medical School as a member of the Volunteer Clinical Faculty. He also serves as a Non-Executive Director on the Research, Education and Innovation Board of Children's National Hospital, Washington DC.
Dr. Otulana will be taking over the seat vacated by Mr. Jack Lloyd, who has recently retired from the Board. Sitting board member, Dr. Tikoes Blankenberg, will be assuming Mr. Lloyd's former Chairman role.
"We are delighted that Dr. Otulana has joined our Board," said Reid Rubsamen, M.D., CEO, Flow Pharma, Inc. "Dr. Otulana has extensive experience as a senior officer in the pharmaceutical industry, and we look forward to working closely with him. His clinical and regulatory expertise in Pulmonary Medicine is especially relevant to our ongoing development of our FLOVID-20 therapy for COVID-19 and our FlowVax Marburg vaccine for Marburg, a weaponized version of Ebola, both designed for delivery by inhalation."
"I am very pleased to be working with Flow Pharma and look forward to helping them as they move forward using their platform technology to develop vaccines and therapies for emerging viral threats and for cancer," said Tunde Otulana, M.D.
About Flow Pharma
Flow Pharma, Inc. is currently manufacturing FLOVID-20(TM) for planned clinical testing. FLOVID-20 is an inhaled Targeted T-cell Immunotherapy for COVID-19 being developed for patients recently exposed to SARS-CoV-2 who are at risk of developing the COVID-19 disease. Flow Pharma is also developing FlowVax Marburg, an inhaled vaccine for Marburg Virus, under contract with the United States Department of Defense. Flow Pharma's Targeted Immunotherapy Pipeline also includes FlowVax BreastCA being developed as neoadjuvant therapy for triple-negative breast cancer.
Forward-Looking Statements
This press release may contain forward-looking statements, including information about management's view of Flow Pharma, Inc. ("the Company"), future expectations, plans, and prospects. In particular, when used in the preceding discussion, the words "believes," "expects," "intends," "plans," "anticipates," or "may," and similar conditional expressions are intended to identify forward-looking statements. Any statements made in this presentation other than those of historical fact about an action, event or development, are forward-looking statements. These statements involve known and unknown risks, uncertainties, and other factors, which may cause the results of the Company, its subsidiaries, and concepts to be materially different than those expressed or implied in such statements. Unknown or unpredictable factors also could have material adverse effects on the Company's future results. The forward-looking statements included in this presentation are made only as of the date hereof. The Company cannot guarantee future results, levels of activity, performance, or achievements. Accordingly, you should not place undue reliance on these forward-looking statements. Finally, the Company undertakes no obligation to update these statements after the date of this release, except as required by law, and also takes no obligation to update or correct information prepared by third parties that are not paid for by Flow Pharma, Inc.
Media Contact
Flow Pharma, Inc.
4829 Galaxy Parkway
Suite K
Warrensville Heights, OH 44128
SOURCE: Flow Pharma, Inc.
View source version on accesswire.com:
https://www.accesswire.com/631171/Dr-Tunde-Otulana-Joining-Flow-Pharma-Inc-Board-of-Directors
on apnews.com:
https://apnews.com/press-release/accesswire/technology-business-public-health-corporate-news-diseases-and-conditions-e06ed9c66630e233e86e39c63f2c1090